The Contribution of Shaykh Abbas Kuta Karang in Malay Medical: A Study on Al-Rahmah fi Al-Tib wa Al-Hikmah Manuscript
Sumbangan Shaykh Abbas Kuta Karang dalam Bidang Perubatan Melayu: Kajian Terhadap Manuskrip Al-Rahmah fi Al-Tib wa Al-Hikmah
Keywords:
Abbas Kuta Karang, Malay Medical Manuscript, Al-Rahmah fi al-Tib wa al-Hikmah
Abstract
Abstrak: Malay scholars had played a significant role in the Malay Archipelago's Islamization. Shaykh Abbas Kuta Karang is well-known in Aceh, Indonesia, as a 19th-century Malay scholar, religious figure, astronomer, warrior, and medicinal expert. His well-known Malay medical manuscript titled Al-Rahmah fi al-Tib wa al-Hikmah is one of his masterworks. It is one of the most important references for Malay medical practitioners. The paper objectives to (i) highlight a biography of Shaykh Abbas Kuta Karang and (ii) describe the writing methodology of the medical knowledge documented in this manuscript. This study employed a qualitative methodology and was conducted in the mode of library research. This study's data was collected from the manuscript, books, journals, and previous studies. Medical knowledge in Al-Rahmah fi al-Tib wa al-Hikmah consists of five chapters beginning with human anatomy (based on fire, wind, water, and soil fundamentals), types of food and medicine (grain, milk, meat, and fruit), preventive healthcare (healthy eating, drinking habit, body movements, and others), types, causes, and treatments for certain illnesses (hair loss, migraine, freckles, earache, tooth ache, and others), and types, causes, and treatments for general illnesses (fever, vertigo, stroke, semi paralysis, and many more).
Abstract: Para cendekiawan Melayu telah memainkan peranan yang penting dalam proses penyebaran agama Islam di Alam Melayu. Di Aceh, Indonesia, Shaykh Abbas Kuta Karang terkenal sebagai seorang cendekiawan Melayu, ulama, ahli astronomi, pahlawan dan pakar perubatan pada abad ke-19 Masihi. Manuskrip Al-Rahmah fi al-Tib wa al-Hikmah merupakan satu karya dalam bidang perubatan Melayu yang telah dihasilkan oleh beliau. Ia sangat terkenal dan dijadikan rujukan oleh para pengamal perubatan Melayu. Objektif kajian ini ialah untuk (i) mengkaji biografi Shaykh Abbas Kuta Karang, dan (ii) menghuraikan metodologi penulisan ilmu perubatan Melayu yang dicatat dalam manuskrip tersebut. Metodologi kualitatif telah diaplikasikan dalam kajian ini dan ia adalah berbentuk kajian kepustakaan. Data kajian diperolehi daripada manuskrip, buku-buku, jurnal, dan kajian terdahulu yang berkaitan. Dapatan kajian menunjukkan bahawa ilmu perubatan Melayu yang dibincangkan dalam Al-Rahmah fi al-Tib wa al-Hikmah terdiri daripada lima bab bermula dengan anatomi manusia (berdasarkan unsur api, angin, air dan tanah), jenis makanan dan ubatan (bijirin, susu, daging dan buah-buahan), penjagaan kesihatan dan pencegahan penyakit (kaedah pemakanan yang sihat, tabiat minum, pergerakan badan dan lain-lain), jenis, punca dan rawatan bagi penyakit khusus (rambut gugur, migrain, jeragat, sakit telinga, sakit gigi dan lain-lain) serta jenis, punca dan rawatan bagi penyakit umum (demam, vertigo, strok, separa lumpuh dan banyak lagi.)
Downloads
Download data is not yet available.
References
Abdullah, W. M. S. (2000). Penyebaran & Silsilah Ulama Sejagat Melayu Jilid 12. Persatuan Pengkajian Khazanah Klasik Nusantara & Khazanah Fathaniyah.
Alamsyah. (2008). Ensiklopedi Aceh: Adat, Bahasa, Geografi, Kesenian, Sejarah. Pejabat Pembuat Bidang Budaya.
Budiman, I. (2004). Teungku Chik Kuta Karang: Ulama, Pejuang dan Tabib. Ar-Raniry Press.
Erawadi. (2009). Tradisi, Wacana, dan Dinamika Intelektual Islam Aceh Abad XVIII dan XIX. Departemen Agama RI, Badan Litbang dan Diklat Puslitbang Lektur Keagamaan.
Firdaus. (2019). Peran Organisasi Teungku Dayah dalam Pelaksanaan Syariat Islam di Aceh. [Doctoral dissertation, Universitas Islam Negeri Sumatera Utara].
Hasan, O. K., Othman, N. P., Muhamad, S. N., Abdullah, A. (2020). Terapi Pemakanan Menurut Pandangan Sheikh Abbas Kuta Karang: Kajian Awal Terhadap Kitab Al-Rahmah Fi Al-Tib Wa Al-Hikmah. International Journal of Islamic and Civilizational Studies, 6(3-2), 13-24. https://doi.org/10.11113/umran2020.6n3-2.418
Hurgronje, C. S. (1906). The Achenese. E.J. Brill.
Ibrahim, N., & Ahmad Shah, F. (2020). The Islamic Influences In Malay Manuscripts Writing: An Overview of Some Selected Manuscripts. Sains Insani, 5(1), 57-66. https://doi.org/10.33102/sainsinsani.vol5no1.141
Jauhola, M. (2020). Scraps of Hope in Banda Aceh: Gendered Urban Politics in the Aceh Peace Process. Helsinki University Press.
Juli, A. (2022). Khazanah Ilmu Falak Aceh (Sejarah, Tokoh, Naskah). UMSU Press.
Mohd Shafri, M.A. and Muhammad Yahya, H. (2017). Al-Rahmah fi al-Tib wa al-Hikmah Kitab Perubatan Melayu. Akademi Jawi Malaysia.
Mubarak, H. (2017). From Aceh for Nusantara: The Contribution of Ulama Aceh's Work Integration-Interconnection of Science. Heritage of Nusantara International Journal of Religious, Literature and Language, 6(1), 1-23. https://heritage.kemenag.go.id/index.php/heritage/article/view/120/303
Muhammad, A. K. (1889). Taj al-Muluk al-Murassa' bi al-Durar wa al-Jawahir al-Manzumah. Maktabah wa Matba'ah Muhammad al-Nahdi wa Awladuhu.
Putri, H. T. (2013). Pemikiran Sheikh Abbas Kutakarang Tentang Hisab Penentuan Awal Bulan Hijraiah. [Master dissertation, Institut Agama Islam Negeri Walisongo Semarang].
Syukri, M. A. (2012). Ulama Membangun Aceh: Kajian Tentang Pemikiran, Peran Strategis, Kiprah dan Kesungguhan Ulama Dalam Menentukan Kelangsungan Pembangunan dan Pengembangan Syari'at Islam di Aceh. IAIN Press.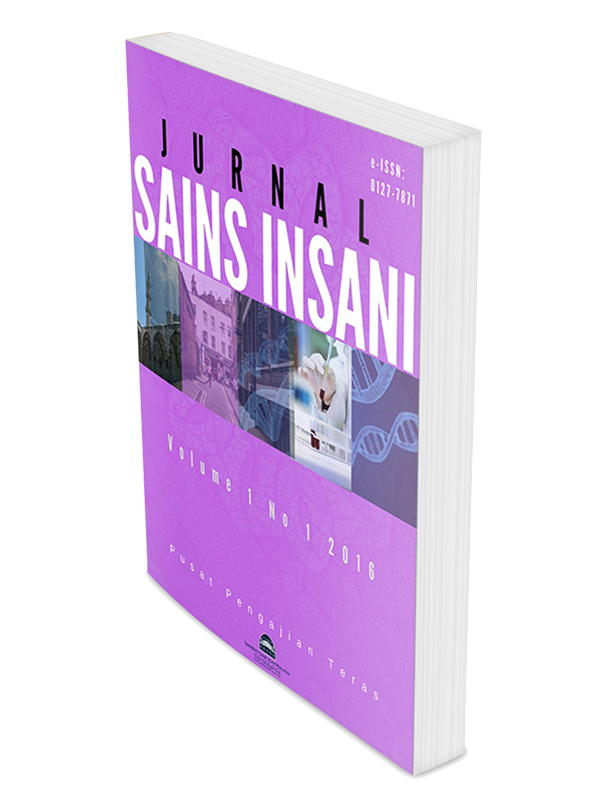 033 OJS add phone number field
How to Cite
Ibrahim, N. (2023). The Contribution of Shaykh Abbas Kuta Karang in Malay Medical: A Study on Al-Rahmah fi Al-Tib wa Al-Hikmah Manuscript: Sumbangan Shaykh Abbas Kuta Karang dalam Bidang Perubatan Melayu: Kajian Terhadap Manuskrip Al-Rahmah fi Al-Tib wa Al-Hikmah. Sains Insani, 8(1), 81-86. Retrieved from https://sainsinsani.usim.edu.my/index.php/sainsinsani/article/view/508
سرور مجازی ایران
Decentralized Exchange
Copyright (c) 2023 Norhasnira Ibrahim
This work is licensed under a Creative Commons Attribution 4.0 International License.
1. Author holds the copyright of the article.
2. Jurnal Sains Insani owns the rights to publish the article. The writer may request permission to republish the article from the editor.
3. Jurnal Sains Insani follows the APA (American Psychological Association) style for all in-text citation and list of bibliographies.