Task-Based Language Teaching (TBLT): Exploring EFL Learners Peer Interaction Engagement
Pengajaran Bahasa Berasaskan Tugasan (TBLT): Meneroka penglibatan interaksi rakan sebaya pelajar EFL
Keywords:
peer interaction, TBLT, collaborative tasks, negotiation
Abstract
Abstract: This study aimed to explore peer group interaction of learners when engaged in collaborative tasks. Eighteen gifted EFL learners aged 14 from an intact class were the participants of the study. The learners were grouped in groups of three and their oral interactions when they engaged in given collaborative tasks taken from their textbook were audio-recorded and transcribed verbatim. Focusing on the dynamics of peer group interaction and learning, this study used a descriptive system of analysis of peer group interaction to analyse the kinds of peer group interactions generated by the participants as they approached and processed the collaborative tasks given to them. Two main dimensions - cognitive processing and social processing - were explored. The qualitative analysis of the recorded interaction revealed that the learner interactions of the participants were very exploratory in nature when they approached and processed the tasks. This exploratory nature of the learner interactions was very much characterised by intensive negotiation. They were also highly argumentative yet collaborative. The article concludes with a discussion on pedagogical implications generated from these findings.
Abstrak: Kajian ini bertujuan untuk meneroka interaksi pelajar apabila terlibat dalam tugas kolaboratif. Lapan belas pelajar EFL berumur 14 tahun dari kelas satu kelas adalah peserta kajian. Para pelajar dikumpulkan dalam kumpulan tiga dan interaksi lisan mereka apabila mereka terlibat dalam tugas kolaboratif yang diambil dari buku teks mereka telah dirakam audio dan ditranskripsikan verbatim. Memberi tumpuan kepada dinamik interaksi dan pembelajaran kumpulan rakan sebaya, kajian ini menggunakan sistem deskriptif analisis untuk menganalisis jenis interaksi kumpulan yang dihasilkan oleh peserta ketika mereka mendekati dan memproses tugas kolaboratif yang diberikan kepada mereka. Dua dimensi utama - pemprosesan kognitif dan pemprosesan sosial - telah diterokai. Analisis kualitatif interaksi yang direkodkan mendedahkan bahawa interaksi para peserta sangat bersifat penerokaan ketika mereka mendekati dan memproses tugas. Sifat penerokaan interaksi pelajar ini sangat berbentuk rundingan intensif. Mereka juga berdebat namun kolaboratif. Artikel ini menyimpulkan dengan perbincangan mengenai implikasi pedagogi yang dihasilkan daripada penemuan ini.
Downloads
Download data is not yet available.
References
Aksoy-Pekacar, K., & Erten, İ. H. (2021). Collaborative action pursuits within EFL task-based peer interactions. Journal of Qualitative Research in Education, 27, 182-207, doi:10.14689/enad.27.9
Baharun, H., Sidek, H. M., Idrus, M. M. M., & Saad, N. S. M. (2016). Task-based language learning: investigating the dynamics of learners' oral interaction. IJASOS-International E-journal of Advances in Social Sciences, 2(5), 570-580.
Baharun, H., & Zakaria, A. R. (2017). Enhancing EFL Learners' Language Development Through Collaborative Tasks. Advanced Science Letters, 23(3), 2083-2087, https://doi.org/10.1166/asl.2017.8563
Baharun, H., Harun, H., Othman, J. (2018). Analysis of Negotiation Episodes in Foreign Language Learner Interactions. GEMA Online® Journal of Language Studies Volume, 18(2) http://doi.org/10.17576/gema-2018-1802-14
Bhandari, L. P. (2020). Task-based language teaching: A current EFL approach. Advances in Language and Literary Studies, 11(1), 1-5, https://doi.org/10.7575/aiac.alls.v.11n.1p.1
Bogdan, R. C., & Biklen, S. K. (2007). Qualitative research for Education: An introduction to theories and methods (5th ed.). Pearson.
Boud, D. (2001). Making the move to peer learning. In Boud, D., Cohen, R. & Sampson, J. (Eds.) (2001). Peer Learning in Higher Education: Learning from and with each other. Kogan Page (now Routledge), 1-20.
Cohen, E. (1994). Restructuring the classroom: Conditions for productive small groups. Review of Educational Research, 64(1), 1–35, https://doi.org/10.3102/00346543064001001
Creswell, J. W. (2005). Educational research: Planning, conducting, and evaluating quantitative and qualitative research (2nd ed.). Pearson.
Davila, L. T. (2020). Multilingual Interactions and Learning in High School ESL Classrooms. TESOL Quarterly, 54(1), 30-55, https://doi.org/10.1002/tesq.536
Donato, R. (1994) Collective scaffolding in second language learning. In In J.P. Lantolf and G. Appel (eds.), Vygotskian approaches to second language research, 35-56. Ablex Publishing Cooperation.
Eslami, Z. R., & Kung, W. T. (2016). Focus-on-form and EFL learners' language development in synchronous computer-mediated communication: task-based interactions. The Language Learning Journal, 44(4), 401-417, https://doi.org/10.1080/09571736.2016.1227219
Forman, E. (1989). The role of peer interaction in the social construction of mathematical knowledge. International Journal of Educational Research, 13, 55–70, https://doi.org/10.1016/0883-0355(89)90016-5
González‐Lloret M. (2020). Collaborative tasks for online language teaching. Foreign Language Annals, 53, 260–269, https://doi.org/10.1111/flan.12466
Guo S. (2020) Task Design to Enhance Learners' Collaboration and Engagement in an Online Chinese Learning Environment. In: Ma W.W., Tong K., Tso W.B.A. (eds) Learning Environment and Design. Educational Communications and Technology Yearbook. Springer, Singapore. https://doi.org/10.1007/978-981-15-8167-0_10
Kaivanpanah, S., & Miri, M. (2017). The Effects of Task Type on the Quality of Resolving Language‐Related Episodes and Vocabulary Learning. TESOL Journal, 8(4), 920-942, https://doi.org/10.1002/tesj.311
Kamis, M. S., Alias, M, N., Ishak, N. M., & Ismail, M. J. (2019). The Characteristics of The Cognitively Gifted Learners: Guidelines for Malaysian Teachers in Teaching Language. International Journal of Education, Psychology and Counseling, 4(29), 46-52.
Kumpulainen, K. & Wray, D. (2002). (Eds). Classroom interaction and social learning: from theory to practice. Routledge Falmer.
Kurhila, S., & Kotilainen, L. (2017). Cooking, interaction and learning: the Finnish digital kitchen as a language learning environment. Task-Based Language Learning in a Real-World Digital Environment: The European Digital Kitchen, 157.
Lai, C., & Li, G. (2011). Technology and Task-Based Language Teaching: A Critical Review. CALICO Journal, 28(2), 498–521. http://www.jstor.org/stable/calicojournal.28.2.498.
Lambert, C. (2019). Referent similarity and normal syntax in task-based language teaching. Springer.
Lantolf, J.P. and A. Pavlenko (1995) Sociocultural theory and second language acquisition. Annual review of Applied Linguistics, 15, 108-124, https://doi.org/10.1017/S0267190500002646
Maine, F., Rojas-Drummond, S., Hofmann, R., & Barrera, M. J. (2020). Symmetries and asymmetries in children's peer-group reading discussions. Australian Journal of Language and Literacy, 43(1), 17-32.
Martin-Beltrán, M. (2017). Exploring Peer Interaction Among Multilingual Youth: New Possibilities and Challenges for Language and Literacy Learning. International Multilingual Research Journal, 1-6, https://doi.org/10.1080/19313152.2017.1328968
Melor Md Yunus, Nur Ainil Sulaiman &Mohammed Amin Embi (2013). Malaysian gifted students' use of English language learning strategies. English Language Teaching, 6(4), 97-109, http://dx.doi.org/10.5539/elt.v6n4p97
Mercer, N. (1996). The quality of talk in children's collaborative activity in the classroom. Learning and Instruction, 6, 359–377, https://doi.org/10.1016/S0959-4752(96)00021-7
Merriam, S. B. (2001). Qualitative research and case study applications in Education. Jossey-Bass
Mitchell, R. and F. Myles (2004) Second Language Learning Theories (2nd edition). Hodder Education.
Mohd Hasrul Kamarulzaman, Hazita Azman & Azizah Mohd Zahidi, (2017). Differentiated instruction strategies in English language teaching for gifted students. Journal of Applied Environmental and Biological Sciences, 7(IS), 78-90, https://d1wqtxts1xzle7.cloudfront.net/52729823/
Nance, C. (2019). Bilingual language exposure and the peer group: Acquiring phonetics and phonology in Gaelic Medium Education. International Journal of Bilingualism, 24 (2), 360-375, https://doi.org/10.1177/1367006919826872
Nunan, D. (1989). Designing tasks for the communicative classroom. Cambridge University Press.
Peeters, W. (2018). Applying the networking power of Web 2.0 to the foreign language classroom: A taxonomy of the online peer interaction process. Computer Assisted Language Learning, 31(8), 905-931, https://doi.org/10.1080/09588221.2018.1465982
Peeters, W. (2019). The peer interaction process on Facebook: a social network analysis of learners' online conversations. Education and Information Technologies, 24(5), 3177-3204, DOI:10.1007/s10639-019-09914-2.
Philp, J. J., Adams, R., & Iwashita, N. (2014). Peer interaction and second language learning. Routledge. Boynton/Cook.
Pica, T. (2008). Task-based instruction. In N. V. Deusen-Scholl & N. H. Hornberger (Eds.), Encyclopedia of language and education (71–82). Springer Science Business Media LLC.
Pulse 2, Teacher's Book
Sato, M., & Ballinger, S. (Eds.). (2016). Peer interaction and second language learning: Pedagogical potential and research agenda (Vol.45). John Benjamins Publishing Company.
Sembiring, L. T. A. B. (2018). Researching students' interaction in collaborative learning class. Journal of Applied Linguistics and Literacy, 2(2), 125-134.
Swain, M. (2000) The Output Hypothesis and Beyond: mediating acquisition through collaborative dialogue. In J.P. Lantolf (ed.), Sociocultural Theory and Second language learning. (97-114). Oxford University Press.
Tenenbaum, H. R., Winstone, N. E., Leman, P. J., & Avery, R. E. (2020). How effective is peer interaction in facilitating learning? A meta-analysis. Journal of Educational Psychology, 112(7), 1303–1319, https://doi.org/10.1037/edu0000436
Vygotsky, L.S. (1986) Thought and language. A. Kozulin (Ed.). MIT Press.
Wang, C., & Luo, Y. (2021). Analysis of interactions in a synchronous hybrid English class. Language Teaching, 1-5. doi:10.1017/S026144482100029X
Watanabe, Y. (2008). Peer-peer interaction between L2 learners of Different Proficiency levels: their Interactions and Reflections. The Canadian Modern Language Review. 64(4), 604-635, https://doi.org/10.3138/cmlr.64.4.605
Winner, E. (1996). Gifted children: myths and realities. Basic Book.
Xue, S. (2020): A conceptual model for integrating affordances of mobile technologies into task-based language teaching, Interactive Learning Environments, DOI:10.1080/10494820.2019.1711132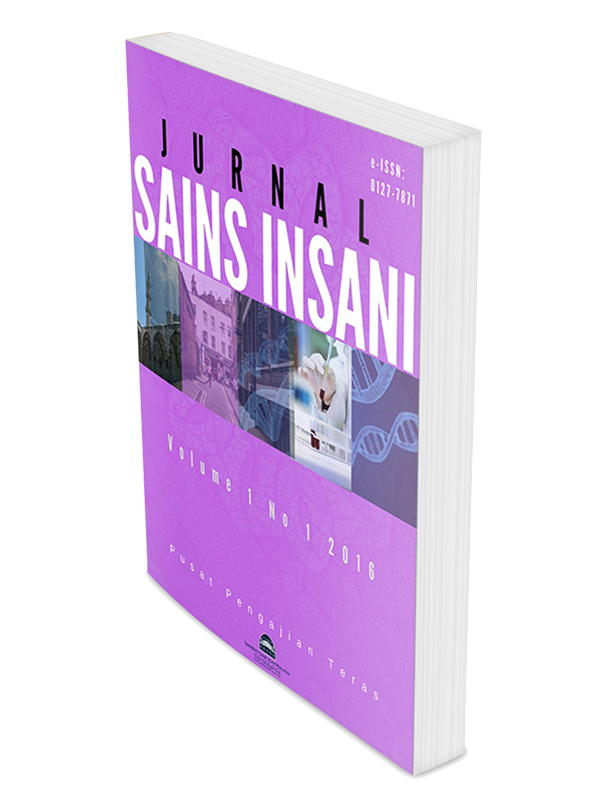 033 OJS add phone number field
How to Cite
Baharun, H., Harun, H., Abdullah, H., Zakaria, Z., Zakaria, Z. A., & Mat Saad, N. S. (2023). Task-Based Language Teaching (TBLT): Exploring EFL Learners Peer Interaction Engagement : Pengajaran Bahasa Berasaskan Tugasan (TBLT): Meneroka penglibatan interaksi rakan sebaya pelajar EFL. Sains Insani, 8(1), 124-133. Retrieved from https://sainsinsani.usim.edu.my/index.php/sainsinsani/article/view/467
سرور مجازی ایران
Decentralized Exchange
Copyright (c) 2023 Hazleena Baharun, Haliza Harun, Hazlina Abdullah, Zulkarnin Zakaria, Zarina Ashikin Zakaria, Noor Saazai Mat Saad
This work is licensed under a Creative Commons Attribution 4.0 International License.
1. Author holds the copyright of the article.
2. Jurnal Sains Insani owns the rights to publish the article. The writer may request permission to republish the article from the editor.
3. Jurnal Sains Insani follows the APA (American Psychological Association) style for all in-text citation and list of bibliographies.