Cacat Pendengaran dari Aspek Linguistik Klinikal
Hearing Impairment in A Clinical Linguistic Aspect
Keywords:
Kata kunci: cacat pendengaran, sebutan, perkataan, linguistik klinikal, Keywords: hearing impairment, pronunciation, words, clinical linguistic
Abstract
Abstrak: Cacat pendengaran atau pekak merupakan salah satu masalah dalam kecatatan fizikal yang memerlukan bantuan dalam aspek komunikasi. Lazimnya, individu yang mengalami masalah cacat pendengaran mempunyai penguasaan bahasa yang terhad. Hal ini kerana, masalah dalam pemerolehan bahasa kesan daripada pendengaran yang tidak jelas. Oleh itu, kajian ini bertujuan melihat aspek sebutan perkataan dalam bahasa pertama oleh individu cacat pendengaran. Kemudian, membincangkan aspek sebutan perkataan yang terhasil dengan linguistik klinikal. Selain itu, kajian ini mengaplikasikan Teori Behaviorisme yang dipelopori oleh Jonh Broadus Watson yang melibatkan analisis bagi dapatan kajian ini. Responden kajian ini adalah seorang wanita cacat pendengaran yang menggunakan implan koklea bagi bantuan pendengaran. Terdapat sepuluh item makanan dan minuman yang perlu disebut oleh responden bagi melihat sebutan ujaran. Dapatan kajian ini memperlihatkan responden kajian memerlukan rangsangan untuk mendapat bahasa bagi membetulkan sebutan perkataan. Hal ini kerana, perkataan yang diungkapkan oleh responden hanya mendapat penekanan daripada belakang perkataan sahaja. Manakala, suku kata hadapan perkataan mengalami perubahan dari segi pengguguran, penambahan dan penggantian suku kata serta huruf. Malah, terdapat pengaruh penggunaan dialek utara dalam sebutan perkataan minuman. Oleh yang demikian, masalah dalam sebutan berlaku kerana pendengaran yang tidak jelas dan kurangnya penekanan pada sebutan awalan suku kata perkataan oleh orang sekelilingnya. Adalah diharapkan kajian ini dapat membantu individu cacat pendengaran bagi meningkatkan aspek pemerolehan bahasa pertama mereka.
Abstract: Hearing impairment or deafness is one of the problems in physical disability that requires assistance in the aspect of communication. Typically, individuals with hearing impairments have limited language proficiency. Problems in language acquisition result from blurred hearing. Therefore, this study aimed to look at aspects of word pronunciation in the language by hearing impaired individuals. Then, discuss aspects of the resulting word pronunciation with clinical linguistics. In addition, this study applies the Theory of Behaviorism pioneered by Jonh Broadus Watson which involves analysis for the findings of this study. The respondent of this study was a hearing impaired woman who used cochlear implants for hearing aids. There are ten items of food and drink that need to be mentioned by the respondents to see the pronunciation of the utterance. The findings of this study show that the respondents of the study need a stimulus to get the language to correct the pronunciation of words. The words expressed by the respondents only get emphasis from the back of the word only. Meanwhile, the front syllable of the word undergoes changes in terms of abortion, addition and replacement of syllables and letters. In fact, there is an influence of the use of northern dialects in the pronunciation. Thus, problems in pronunciation occur due to blurred hearing and lack of emphasis on the pronunciation of the syllable prefixes of words by those around them. It is hoped that this study can help hearing impaired individuals to improve aspects of their first language acquisition.
Downloads
Download data is not yet available.
References
Abdullah bin Yusoff & Che Rabiaah Mohamed. (2014). Masalah Pembelajaran: Tanda dan Simptom Kecacatan Komunikasi Lisan Murid Pendidikan Khas. Jurnal Bahasa, 14(2), 301-324.
Abdul Munir Ismail. (2012, November). Mengenali Kaedah Orang Pekak Berkomunikasi. Proceedings of International Conference on Public Policy and Social Science, UiTM Melaka Malaysia, 290-297.
Caroline, J., Caitlin, M., Minerva, R. & Nora, G. (2021). Direct Participation of People with Communication Disabilities in Research on Poverty and Disabilities in Low and Middle Income Countries: A Critical Review. PLOS ONE, 1-24.
Cheoh Siew Tin. (2014). Kecacatan Pendengaran. Portal MyHEALTH Kementerian Kesihatan Malaysia. http://www.myhealth.gov.my/kecacatan-pendengaran/.
Isla, J., Julie, M., Rebecca, L. & Jennifer, R. (2013). Involving People with Communication Disability in Research in Uganda: A Response to The World Report on Disability. Informa Healthcare. International Journal of Speech-Language Pathology, 15(1), 75–78.
Izuli Dzulkifli, Asmawati Suhid, Fathiyah Mohd Fakhruddin & Nor Aniza Ahmad. (2020). Cabaran Komunikasi dalam Pengajaran Pendidikan Islam kepada Murid Kurang Upaya Pendengaran. International Journal of Islamic Thought, 18, 13-26.
Joseph, B., Cecilia, O. Alm, Xumin, L., Ruben, A. Proa & Qi, Y. (2016, June 16). Towards Early Dementia Detection: Fusing Linguistic and Non-Linguistic Clinical Data. Proceedings of the 3rd Workshop on Computational Linguistics and Clinical Psychology: From Linguistic Signal to Clinical Reality, San Diego, California, 12-22.
Lailiy Muthmainnah. (2017). Problem dalam Asumsi Psikologi Behavioris (Sebuah Telaah Filsafat Ilmu). Jurnal Filsafat, 27(2), 168-192.
Lucy, B., Alison, F. & Elizabeth, S. (2016). Linguistic Analysis of Discourse in Aphasia: A Review of The Literature. Clinical Linguistic Phonetic, 30(7), 489-518.
Muhammad Sayuti Sabdan, Norlidah Alias, Mohd Yakub @ Zulkifli Mohd Yusof & Nazean Jomhari. (2018). Kaedah Andargogi Pendidikan Al-Quran Bagi Golongan Pekak Dewasa. Jurnal Sultan Alauddin Sulaiman Shah, Special Issue (2018), 405-418.
Nik Hassan Seman, Mustafa Che Omar, Abdullah Yusoff & Mohd Yusof Abdullah. (2016). Analisis Permasalahan Pelajar Cacat Pendengaran dalam Pembelajaran Mata Pelajaran Pendidikan Islam di Malaysia. Jurnal Ilmi, Jilid 6, 105-124.
Siti Maghfhirah & Maemonah. (2019). Pemikiran Behaviorisme dalam Pendidikan. Study Pendidikan Anak Usia Dini, Vol. VI(2), 89-110.
Sunny X. Tang, Reno Kriz, Sunghye Cho, Suh Jung Park, Jenna Harowitz, Raquel E. Gur, Mahendra T. Bhati, Daniel H. Wolf, João Sedoc and Mark Y. Liberman. (2021). Natural Language Processing Methods are Sensitive to Subclinical Linguistic Differences in Schizophrenia Spectrum Disorders. Published in partnership with the Schizophrenia International Research Society. npj Schizophrenia (2021) 25, 1-8.
Syar Meeze Mohd Rashid,Norlidah Alias & Zawawi Ismail. (2017). Isu dan Cabaran dalam Penggunaan Bahasa Isyarat Malaysia (BIM) untuk Pengajaran Perkara Asas Fardhu Ain (PAFA). J-QSS – Journal of Quran Sunnah Education and Special Needs, 1(1), 1-14.
Williams, C., (2015). Writing in Young Deaf Children. Review of Educational Research, 85(4), 630-666.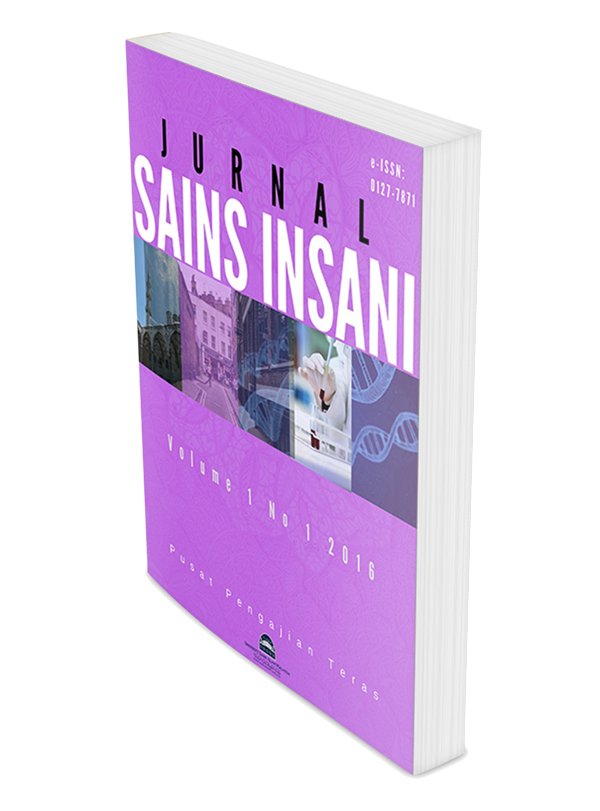 CITATION
DOI: 10.33102/sainsinsani.vol7no2.423
033 OJS add phone number field
How to Cite
Nasir, N. (2022). Cacat Pendengaran dari Aspek Linguistik Klinikal: Hearing Impairment in A Clinical Linguistic Aspect . Sains Insani, 7(2), 100-108. https://doi.org/10.33102/sainsinsani.vol7no2.423
Copyright (c) 2022 Noridayu Nasir
This work is licensed under a Creative Commons Attribution 4.0 International License.
1. Author holds the copyright of the article.
2. Jurnal Sains Insani owns the rights to publish the article. The writer may request permission to republish the article from the editor.
3. Jurnal Sains Insani follows the APA (American Psychological Association) style for all in-text citation and list of bibliographies.