Paradigma Sejahtera sebagai Acuan Pemeribumian Agenda Matlamat Pembangunan Lestari (SDG)
Sejahtera Paradigm as a Reference for Indigenization of the Sustainable Development Goal (SDG) Agenda
Keywords:
Matlamat Pembangunana Lestari, Konsep Sejahtera, Keseimbangan, Pemeribumian.
Abstract
Abstrak: Artikel ini bertujuan untuk menjadikan Agenda 2030, Matlamat Pembangunan Lestari, satu usaha antarabangsa khususnya daripada Pertubuhan Bangsa-Bangsa Bersatu dalam acuan tempatan. Hal ini penting bagi memastikan pembangunan yang dilaksanakan dapat memenuhi keperluan masa kini tanpa menjejaskan keperluan masa hadapan berdasarkan acuan dan cita rasa tempatan. Indigenisasi atau pemeribumian merupakan salah satu usaha ke arah dekolonisasi iaitu usaha membebaskan diri daripada penjajahan atau kolonisasi khususnya dalam aspek pemikiran atau disebut sebagai epistemologi. Walaupun Malaysia telah menyambut kemerdekaan yang ke-65, namun apa yang masih jelas ialah kegagalan untuk melepaskan minda dari kongkongan Barat. Keadaan ini menjadikan kita terus dijajah melalui penjajahan dari segi pemikiran. Usaha mentempatankan melalui paradigma Sejahtera dianggap penting kerana kemakmuran merupakan konsep kehidupan Melayu yang berteraskan kearifan tempatan yang perlu diketengahkan sebagai panduan untuk menjamin kebahagiaan hidup yang sebenar.  Kajian ini menggunakan pendekatan analisis kandungan yang melibatkan data sekunder daripada kajian literatur. Data kualitatif yang dikumpul dianalisis secara deskriptif. Kertas kerja ini mengetengahkan hasil kajian dalam bentuk model Sejahtera yang dibina bagi memastikan wujudnya unsur keseimbangan dalam semua aspek kehidupan. Konsep kesejahteraan hidup terdiri daripada tujuh aspek keseimbangan terpenting dalam kehidupan manusia yang boleh disingkatkan dengan singkatan SPICES, iaitu spiritual (spiritual), fizikal (physical), intelektual (intellectual), budaya (culture), ekonomi (economics), masyarakat (society).
Abstract: This paper aims to localize the 2030 Agenda, the Sustainable Development Goals, an international effort, from the United Nation. This effort is to ensure that the development implemented can meet the needs of the present without affecting the needs of the future. Indigenization is also one of the efforts towards decolonization, which is an act to liberate from colonization, especially in the aspect of thought or epistemology. Although Malaysia has celebrated its 65th independence, it still seems to have failed to let go of this colonialism of the mind and make us remain colonized through colonialism within, especially in terms of thought or epistemology. Its indigenization efforts through the paradigm of prosperity are seen as important because prosperity is a Malay concept of life based on local wisdom that needs to be highlighted as a guide to ensure true happiness in life. This paper tries to localize the Sustainable Development Goals to suit local tastes or nuances, based on our original identity. This is important so that we do not completely follow the template from the West which we are not sure whether the success it has achieved is in accordance with the concept of prosperity or not. The Sejahtera model that is built ensures the existence of elements of balance in all aspects, especially life in this world and the afterlife by emphasizing the three main components of human events, namely physical, intellectual and spiritual. This study uses a content analysis approach involving secondary data from literature studies. The qualitative data collected were analyzed descriptively. This paper highlights the Sejahtera Model, applying the concept of Sejahtera which consists of the 7 most important aspects of balance in human life, namely spiritual, physical, intellectual, culture, economy, ecology and society, or abbreviated with the acronym SPICES.
Downloads
Download data is not yet available.
References
Abdul, R. A. A., (2009). Nilai Mencapai Kehidupan Sejahtera: Pandangan Hamka. MALIM: Jurnal Pengajian Umum Asia Tenggara, 10(10), 123-144. http://www.ukm.my/jmalim
Danah, Z. and Ian, M. (2000). SQ, Connecting with our Spiritual Intelligence. Bloomsbury.
Dzulkifli, A. R. (2020). Essay on Sejahtera: Concept, Principle and Practice. IIUM Press.
Fatin, H.S. Zahrin, S. N. A., Yunos, N., Jodi, K. H. M., Ali, N., & Hassan, F. N. A. (2017). Penerapan Indikator Cinta Kemanusiaan Melalui Kursus Pengajian Ketamadunan. Sains Insani, 2(2), 117-126. https://doi.org/10.33102/sainsinsani.vol2no2.44
Fethullah G. (2011). Membangun Peradaban Kita, Islam adalah Masa Depan Dunia yang Memuliakan dan Menjunjung Tinggi Derajat Manusia. Penerbit Republika.
Frankl, V. (1959). Man's search for meaning. Random House.
Hamka. (2017). Tasawwuf Moden, Menuju Kebahagian yang Hakiki. Berita Publishing.
Mualimin, M. S. (2018). Maqasid Syariah Menurut Imam Al-Ghazali. Malaysia Journal Syariah and Law, 9(2), 75 - 87. https://doi.org/10.33102/mjsl.vol9no2.315
Noresah Baharom (2005). Kamus Dewan. Edisi keempat. Dewan Bahasa dan Pustaka.
Shohana, H. (2010, Februari 24-25). Kesejahteraan dan kedamaian melalui pembangunan modal insan: Kajian teks Hidayah Al-Salikin. Seminar Serantau Islam dan Kesejahteraan Sejagat, Universiti Islam Sultan Sharif Ali Brunei Darussalam.
UN. (2015). Transforming our world: The 2030 Agenda for sustainable development. United Nations.
World Commission on Environment and Development. (1987). Our Common Future (The Brundtland Report). Oxford University Press.
Zaid A. (2020). Pemeribumian Epistemologi dan Naratif Mutakhir dalam Wacana Ketamadunan. Penerbit UPM.
Zainal Abidin, A. (2009). Perangai Bergantung Pada Diri Sendiri (Edisi Khas). Dewan Bahasa dan Pustaka.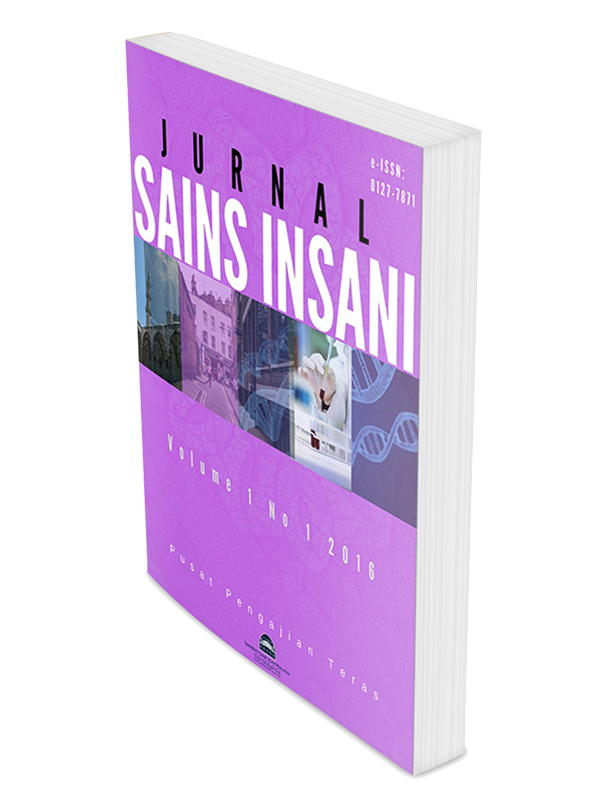 033 OJS add phone number field
How to Cite
Ab Razak, R. R., Mohd Isa, N. A., & Zakaria, M. H. . (2023). Paradigma Sejahtera sebagai Acuan Pemeribumian Agenda Matlamat Pembangunan Lestari (SDG): Sejahtera Paradigm as a Reference for Indigenization of the Sustainable Development Goal (SDG) Agenda. Sains Insani, 8(1), 87-93. Retrieved from https://sainsinsani.usim.edu.my/index.php/sainsinsani/article/view/514
سرور مجازی ایران
Decentralized Exchange
Copyright (c) 2023 Ratna Roshida Ab Razak, Nur Ayuni Mohd Isa, Muhammad Hafeez Zakaria
This work is licensed under a Creative Commons Attribution 4.0 International License.
1. Author holds the copyright of the article.
2. Jurnal Sains Insani owns the rights to publish the article. The writer may request permission to republish the article from the editor.
3. Jurnal Sains Insani follows the APA (American Psychological Association) style for all in-text citation and list of bibliographies.