Eufemisme Cerminan Nilai Sosiobudaya Masyarakat Malaysia
Euphemism Reflect on the Value of Socialcultural Society of Malaysia
Keywords:
language politeness, Malaysia, value, sociocultural, euphemism
Abstract
Bahasa merupakan alat komunikasi dan ciri asas sesebuah tamadun. Bahasa yang halus, sopan dan santun atau juga dikenali sebagai eufemisme melambangkan kandungan pemikiran, sikap dan tingkah laku penutur dalam masyarakat yang bertamadun. Bahasa memainkan peranan penting untuk membina konsep diri seseorang penutur. Ianya juga menjadi salah satu unsur penting dalam pertumbuhan dan perkembangan tamadun manusia sebagai pandangan semesta masyarakat, sebagai pengungkap falsafah, ilmu dan pemikiran serta alat kreativiti manusia dalam pelbagai bidang kehidupan. Justeru, bahasa harus diletakkan di tempat yang sewajarnya bersesuaian dengan konteks pembinaan dan pemantapan sesebuah masyarakat yang bertamadun. Dalam konteks masyarakat Malaysia, kesantunan berbahasa amat dititikberatkan sebagai cerminan nilai kelompok masyarakat di Malaysia. Sehubungan dengan itu, kajian ini bertujuan untuk mengenal pasti peranan bahasa dalam proses pembentukan tamadun Malaysia dan melihat hubungan kesantunan berbahasa dengan nilai sosiobudaya masyarakat di Malaysia. Kaedah kajian adalah kuantitatif yang melibatkan pengumpulan data utama melalui tinjauan ke atas 272 orang belia Melayu, Cina dan India di sekitar Lembah Klang. Peranan bahasa mampu menyatupadukan dan mencerminkan jati diri masyarakat Malaysia yang berbeza etnik. Hubungan kesantunan berbahasa dengan sosiobudaya berjaya dilihat melalui nilai malu, nilai menghormati dan nilai budi bahasa masyarakat Malaysia.
Kata kunci: eufemisme, sosiobudaya, nilai, Malaysia, kesantunan berbahasa.
Language is the basic means of communication and basic characteristics of a civilization. The subtle, courteous and polite language or also known as euphemism symbolizes the content of the thinking, attitude and behavior of speakers in civilized societies. Language plays an important role in building a person's self-concept. It is also one of the important elements in the growth and development of human civilization as the universal view of society, as a philosopher's expression, knowledge and thinking and human creativity in various fields of life. Hence, language must be placed in the proper place in accordance with the context of the building and the stabilization of a civilized society. In the context of Malaysian society, language politeness is strongly emphasized as a reflection of the value of community groups in Malaysia. In this regard, the study aims to identify the role of language in the process of forming the Malaysian civilization and to see the affair of language politeness with the sociocultural value of society in Malaysia. The study method is quantitative involving the collection of major data through surveys of 272 Malay, Chinese and Indian youths around the Klang Valley. The role of language is able to unify and reflect the identity of different ethnic communities of Malaysia. The politeness relationship of sociocultural is seen through the value of shame, respect and values ​​of the society of the Malaysian society.
Keywords: euphemism, sociocultural, value, Malaysia, language politeness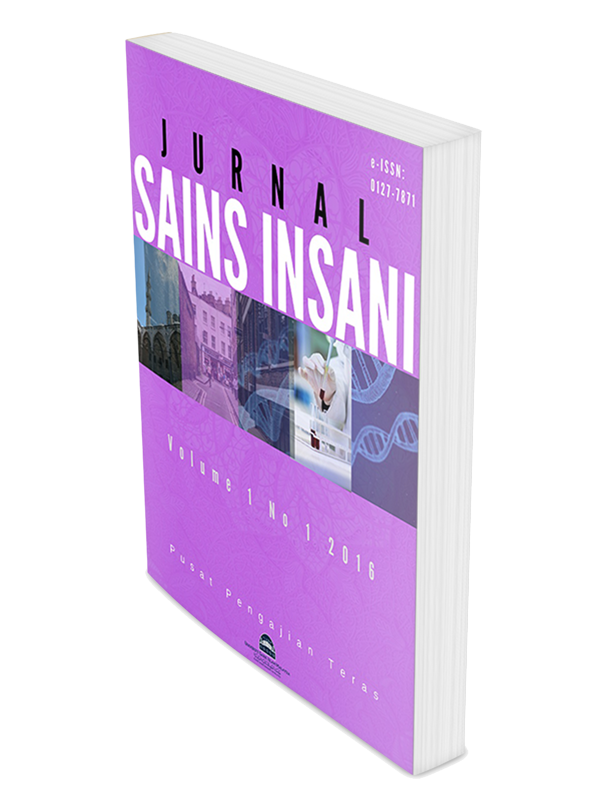 How to Cite
Zulkifli, M., Buhari, N., & Hassan, N. A. (2019). Eufemisme Cerminan Nilai Sosiobudaya Masyarakat Malaysia: Euphemism Reflect on the Value of Socialcultural Society of Malaysia. Sains Insani, 4(2), 37-48. https://doi.org/10.33102/jsi2019.4.2.05
1. Author holds the copyright of the article.
2. Jurnal Sains Insani owns the rights to publish the article. The writer may request permission to republish the article from the editor.
3. Jurnal Sains Insani follows the APA (American Psychological Association) style for all in-text citation and list of bibliographies.