Wanita dan Kolektif Memori: Pendokumentasian dalam Pembuatan Penganan Iban di Sarawak
Women and Collective Memory: Documentation in the making of Penganan Iban in Sarawak
Keywords:
Budaya, gastronomi tradisi, kearifan tempatan Iban, Penganan, seni masakan
Abstract
Abstrak: Penganan merupakan kuih tradisional yang sangat popular di Kepulauan Nusantara dan dikenali dengan pelbagai nama tempatan seperti kuih Penjaram, kuih Gula Jawa, dan kuih UFO kerana bentuknya yang bulat. Selain mempunyai bentuk yang menarik, kuih ini sangat mempunyai tarikan yang tersendiri kerana rasanya yang manis, rangup dan penuh dengan aroma tradisi Nusantara yang menyebabkan Penganan harus dilestarikan sebagai gastronomi tradisi. Wanita atau indu Iban memainkan peranan yang penting dalam memobilisasikan kebudayaan ketara dan tidak ketara di rumah panjang. Mereka ini diibaratkan sebagai 'bank memori' yang menyimpan dan menjadi legasi dalam pengetahuan tradisional terutamanya kearifan tempatan. Sejak dahulu lagi, wanita dan masakan cukup sinonim dalam peranan gender, namun perubahan globalisasi dan agama banyak mempengaruhi peranan wanita dalam pembuatan kuih Penganan. Kajian ini memfokuskan tentang peranan wanita Iban dalam kearifan tempatan pembuatan gastronomi tradisi iaitu kuih Penganan di rumah panjang berdasarkan kepada kajian kolektif memori. Penyelidikan yang menggunakan rekabentuk etnografi ini menggunakan pendekatan kualitatif iaitu melakukan kerja lapangan, dokumentasi, dan temubual informan melalui kolektif memori bagi mendapatkan data. Hasil kajian mendapati bahawa kuih Penganan Iban mempunyai nilai budaya yang menarik dari segi kearifan tempatan, konsep transisi penurun ilmu pembuatannya dan manifestasinya dalam budaya Iban. Walaupun berlakunya perubahan dalam pembuatan kuih Penganan, namun gastronomi tradisi tersebut masih lagi dinikmati di rumah panjang Iban di Sarawak. Oleh itu, usaha yang kolektif harus dibangunkan untuk melestarikan dan memulihara kuih Penganan dalam budaya Iban.
Abstract: Penganan is a traditional cake that is very popular in the Malay Archipelago and is known by various local names such as Penjaram, Gula Jawa, and UFO cakes because of its round shape. This cake has its own attraction because it tastes sweet, crunchy and full aromatic of Gula Apong which causes Penganan to be preserved as a traditional gastronomy. Women or indu of Iban play an important role in mobilizing tangible and intangible culture in longhouse. These people are likened to a 'memory bank' that stores and becomes a legacy in traditional knowledge, especially local wisdom. These women inherited traditional knowledge and local wisdom from their previous generation and then passed it on to the next generation. Since long time ago, woman and cooking have been quite synonymous in terms of gender roles, but changes in globalization and religion have greatly affected the role of women in making Penganan. This study focuses on the role of Iban women in the of making traditional gastronomy that is Penganan in the longhouse based on a collective study of memory. This research is an ethnographic design that uses a qualitative approach by doing fieldwork, documentation, and informant interviews through collective memory. Based on the findings, it can be concluded that Iban pottery has interesting cultural value in terms of local wisdom, the transitional concept of its manufacturing knowledge and its manifestation in Iban culture. Although the occurrence of cultural changes in the local knowledge of Penganan, but, the traditional gastronomy is still enjoyed in the Iban longhouse in Sarawak. Therefore, a collective effort should be developed to preserve and conserve Penganan in Iban culture.
Downloads
Download data is not yet available.
References
Appell, G. N. (2001). Iban Studies: their contribution to social theory and the ethnography of other Borneo societies. The encyclopedia of Iban Studies: Iban history, society and culture, 741-785.
Beginda, P., & Bala, B. (2018). Pengaruh Demografi terhadap Perubahan Sosio-Politik Orang Iban di Sarawak. SUSURGALUR, 6(1).
Durin, A. (2014). Tikar bemban. Universiti Malaysia Sarawak.
Derak, R., Amat, A., & Manap, N. A. (2020). Kehormatan dan Maruah dalam Ngayau II Karya Amil Jaya. Jurnal Komunikasi Borneo (JKoB), 8, 88-94.
Emelia, T. W., & Ramadhani, S. (2021). Kekayayan Rempah Dalam Tradisi Bubur Pedas Melayu Tamiang: Kajian Tradisi Lisan. Bahterasia: Jurnal Ilmiah Pendidikan Bahasa dan Sastra Indonesia, 2(2), 22-29.
Fujita, M., & Shapiro, M. (2021). Transvestism and the onnagata traditions in Shakespeare and kabuki. Brill.
Gansell, A. R. (2018). Dressing the Neo-Assyrian Queen in Identity and Ideology: Elements and Ensembles from the Royal Tombs at Nimrud. American Journal of Archaeology, 122(1), 65-100.
Hanson, W. E., Creswell, J. W., Clark, V. L. P., Petska, K. S., & Creswell, J. D. (2005). Mixed methods research designs in counseling psychology. Journal of counseling psychology, 52(2), 224.
Husin, P. A., Zainal, S., & Cheang, S. C. (2020). Peranan Wanita Dalam Persembahan Ritual Pengubatan Tradisional Magbuaya. Jurai Sembah, 1(1), 46-51.
Lenaini, I. (2021). Teknik pengambilan sampel purposive dan snowball sampling. Historis: Jurnal Kajian, Penelitian dan Pengembangan Pendidikan Sejarah, 6(1), 33-39.
Kendall, L., & Hiền, N. T. (2010). Dressing up the Spirits: Costumes, Cross-dressing, and Incarnation in Korea and Vietnam. Women and Indigenous Religions, 93-114.
Kiyai, G., Tugang, N., & Seer, O. (2020). Ngajat Iban: A Cultural Study. KUPAS SENI, 8(2), 70-83.
Kiyai, G. (2021). Tampun Juah: Lagenda Peradaban Awal Masyarakat Dayak Iban yang hilang: Tampun Juah: An Early Studies of the Lost Dayak Iban Civilisation. Jurnal Peradaban, 14(1), 54-90.
Keai, G. K. (2021). Inspirasi Alam Dalam Artifak Budaya Masyarakat Iban Di Sarawak: The Inspiration of nature in the Iban Cultural Artifacts at Sarawak. Sains Insani, 6(3), 154-166.
Kiyai, G., & Tugang, N. (2020). Artifak Budaya Masyarakat Iban: Warisan Dan Pusaka: Cultural Artefacts of The Iban: Heritage and Heirloom. Jurnal Kinabalu, 59-59.
Maisaraf Binti Marman & Siti Rabia Binti Abd Rahman. (2008). Warisan Kebudayaan Tidak Ketara dan Gender. Kuala Lumpur: Jabatan Warisan Negara.
Misztal, B. A. (2003). Durkheim on collective memory. Journal of Classical Sociology, 3(2), 123-143.
Oakley, A. (2016). Sex, gender and society. Routledge.
Olick, J. K. (2008). 'Collective memory': A memoir and prospect. Memory studies, 1(1), 23-29.
Sandin, B. (1967). The Sea Dayaks of Borneo: before white rajah rule. Sarawak Museum
Simonson, T. S., Xing, J., Barrett, R., Jerah, E., Loa, P., Zhang, Y & Jorde, L. B. (2011). Ancestry of the Iban is predominantly Southeast Asian: genetic evidence from autosomal, mitochondrial, and Y chromosomes. PloS one, 6(1), e16338.
Wardani, S., Sudrajat, A., & Ant, S. (2021). Motif Sosial Perempuan Desa Plunturan Dalam Mengikuti Grup Reyog Putri Onggopati. Paradigma, 10(1). -
Wiratini, N. M., Ardika, I. W., Soedarsono, R. M., & Mariyah, E. (2007). Peranan Wanita Dalam Seni Pertunjukan Bali di Kota Denpasar. Universitas Udayana.
Utaminingsih, A. (2017). Gender dan wanita karir. Universitas Brawijaya Press.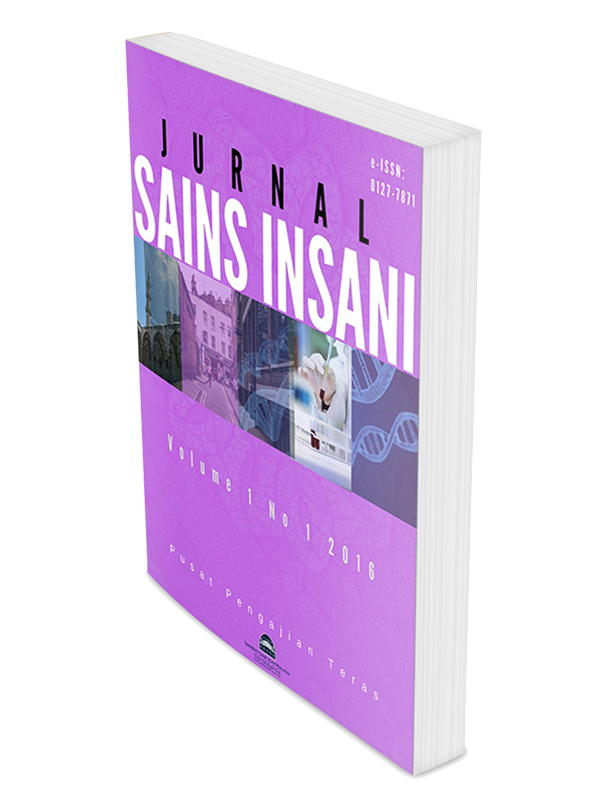 033 OJS add phone number field
How to Cite
keai, G. K., Tugang, N. ., Mustaffa Halabi, K. N. ., & Ismail, N. H. . (2023). Wanita dan Kolektif Memori: Pendokumentasian dalam Pembuatan Penganan Iban di Sarawak: Women and Collective Memory: Documentation in the making of Penganan Iban in Sarawak. Sains Insani, 8(1), 25-40. Retrieved from https://sainsinsani.usim.edu.my/index.php/sainsinsani/article/view/526
سرور مجازی ایران
Decentralized Exchange
Copyright (c) 2023 Gregory Kiyai keai, Noria Tugang, Khairun Nisa Mustaffa Halabi, Noor Hafiza Ismail
This work is licensed under a Creative Commons Attribution 4.0 International License.
1. Author holds the copyright of the article.
2. Jurnal Sains Insani owns the rights to publish the article. The writer may request permission to republish the article from the editor.
3. Jurnal Sains Insani follows the APA (American Psychological Association) style for all in-text citation and list of bibliographies.