Makanan Haram bagi Agama Yahudi berdasarkan Kitab Torah
Forbidden Food for Jews according to Torah Scripture
Keywords:
Yahudi, Torah, Kashrut, Kosher, Therif.
Abstract
Abstrak: Agama Yahudi merupakan salah satu daripada agama tertua dunia yang berasal dari lembah Kanaan, iaitu suatu kawasan yang terletak di negara Palestin sekarang. Kewujudannya iaitu sekitar tahun 1500 SM adalah lebih awal berbanding kelahiran agama Kristian dan juga agama Islam. Menurut pengikut Yahudi, agama ini dikatakan bermula apabila nabi mereka iaitu Moses menerima kitab Torah di gunung Sinai lebih kurang 3500 tahun dahulu. Orang Yahudi percaya bahawa kitab Torah yang kini dalam pegangan mereka adalah kitab suci yang sama yang telah diturunkan kepada Moses tanpa mengalami apa-apa perubahan. Dalam kitab Torah ini, terdapat undang-undang peraturan pemakanan agama Yahudi yang dikenali sebagai Kashrut. Undang-undang Kashrut antara lain mengandungi perintah makanan yang boleh dimakan golongan Yahudi iaitu digelar Kosher dan makanan yang dilarang makan bagi mereka iaitu dipanggil Therif. Orang Yahudi percaya Kosher dikuatkuasakan kepada mereka oleh Tuhan tanpa perlunya sebarang penerangan atau justifikasi atas sebab pengharaman makanan-makanan tersebut. Artikel ini akan cuba mengupas senarai makanan haram atau Therif bagi agama Yahudi seperti yang telah ditetapkan dalam kitab Torah mereka. Kajian dilaksanakan secara kualitatif melalui kaedah analisis kandungan kitab Torah serta pengaplikasian metod deduktif dan induktif. Hasil kajian mendapati pengharaman makanan dalam agama Yahudi melibatkan tiga isu teras utama iaitu (1) haiwan yang diharamkan, (2) pengharaman darah dan (3) pengharaman campuran daging dan susu, serta dua isu tambahan iaitu larangan makan pohon/buah tertentu dan status arak bukan buatan Yahudi.
Abstract: The religion of Jews is one of the oldest known religions in the world originating from the valley of Canaan in modern day Palestine. It's formation year of 1500 BC pre-dates the existence of Christianity and Islam. According to Jews, this religion was founded when their prophet Moses received the Torah scripture directly from God atop of Sinai Mountain around 3500 years ago. Jews believe that this original Torah remains unchanged and uncorrupted till this day. In this holy Torah, there are rules regarding Jews' food consumption known as Kashrut. From the Kashrut decree, jews are allowed to eat certain food and this permitted food are called Kosher, whereas the segment of forbidden food is called Therif and Jews are prohibited from consuming these types of food. Jews believe that Kosher rule was imposed upon them by God without any need of justification or explanation, and they have to abide by this rule as a sign of obedience. This article will explain the list of Therif or forbidden food for Jews according to their scripture Torah. Qualitative method was employed for this study, focussing on the content analysis of the Torah using deductive and inductive reasoning method. Findings showed that forbidden food for Jews revolve around three main criteria which are (1) forbidden animal (2) forbiddance of blood and (3) forbidden mixture of meat and milk, as well as two accompanying Therif cases concerning certain forbidden tree/fruit and non-Jewish wine status.
Downloads
Download data is not yet available.
References
Aghwan, Z. A., & Regenstein, J. M. (2019). Slaughter practices of different faiths in different countries. Journal of animal science and technology, 61(3), 111–121. https://doi.org/10.5187/jast.2019.61.3.111
Alexander, E. S. (2007). The Orality of Rabbinic Writing. The Cambridge Companion to the Talmud and Rabbinic Literature, 38–57. https://doi.org/10.1017/ccol0521843901.003
Alkitab Versi Borneo. (2016). Alkitab Versi Borneo Online. https://www.bible.com/ms (Original work published 2016).
Berenbaum, M. R. (2010). Honey, I'm Homemade: Sweet Treats from the Beehive across the Centuries and around the World. University of Illinois Press.
Eliasi, J. R., & Dwyer, J. T. (2002). Kosher and Halal: religious observances affecting dietary intakes. Journal of the American Dietetic Association, 102(7), 911–913. https://doi.org/10.1016/s0002-8223(02)90203-8
Halbertal, M., & Hartman, D. (Eds.). (2007). Judaism and the challenges of modern life. A&C Black.
Hussaini, M. M. (1993). Islamic dietary concepts & practices. Islamic Food & Nutrition Council of America.
Kaplan, M. M. (2010). Judaism as a civilization: Toward a reconstruction of American-Jewish life. University of Nebraska Press.
Kellner, M., & Gillis, D. (2020). Maimonides the Universalist. Liverpool University Press.
Lesser, W. H. (1982, January 1). Marketing Fat Cattle for Kosher Slaughter in the Northeast. Ecommons.cornell.edu. https://ecommons.cornell.edu/handle/1813/69036
Lever, J., Vandeventer, J. S., & Miele, M. (2022). The ontological politics of kosher food: Between strict orthodoxy and global markets. Environment and Planning A: Economy and Space, 0308518X2211270. https://doi.org/10.1177/0308518x221127025
Loewenthal, K. (2014). Addiction: Alcohol and Substance Abuse in Judaism. Religions, 5(4), 972–984. MDPI AG. http://dx.doi.org/10.3390/rel5040972
Maimonides, M. (2000). Mishneh Torah. (Eliyahu Touger, Trans.; Frankel, S. Ed.). https://www.chabad.org/library/article_cdo/aid/682956/jewish/Mishneh-Torah. Hotzaat Shabse. (Original work published 1492).
Muhamad, K. N. (2011). Konsep Kosher Dalam Agama Yahudi: Analisis Menurut Perspektif Pemikiran Hukum Islam. [Masters Thesis, University of Malaya]. UM Students' Repository http://studentsrepo.um.edu.my/5203/
Regenstein, J. M., Chaudry, M. M., & Regenstein, C. E. (2003). The Kosher and Halal Food Laws. Comprehensive reviews in food science and food safety, 2(3), 111–127. https://doi.org/10.1111/j.1541-4337.2003.tb00018.x
Sabjan, M. A. (2009). People of the Book and the People of a Dubious Book in Islamic Religious Tradition. Penerbit Universiti Sains Malaysia.
Vidas, M. (2014). Tradition and the Formation of the Talmud. Princeton University Press.
Watts, J. W. (2013). The political and legal uses of scripture. The New Cambridge History of the Bible, 345–364. https://doi.org/10.1017/cbo9781139033671.019
Weiner, C. (2010, September 2). How Big is an Olive? A Question of Jewish Law. https://jewishlaw.wordpress.com/2010/09/02/how-big-is-an-olive/
Yuval, I. J. (2011). The Orality of Jewish Oral Law: from Pedagogy to Ideology. Judaism, Christianity, and Islam in the Course of History: Exchange and Conflicts, 237–260. https://doi.org/10.1515/9783110446739-021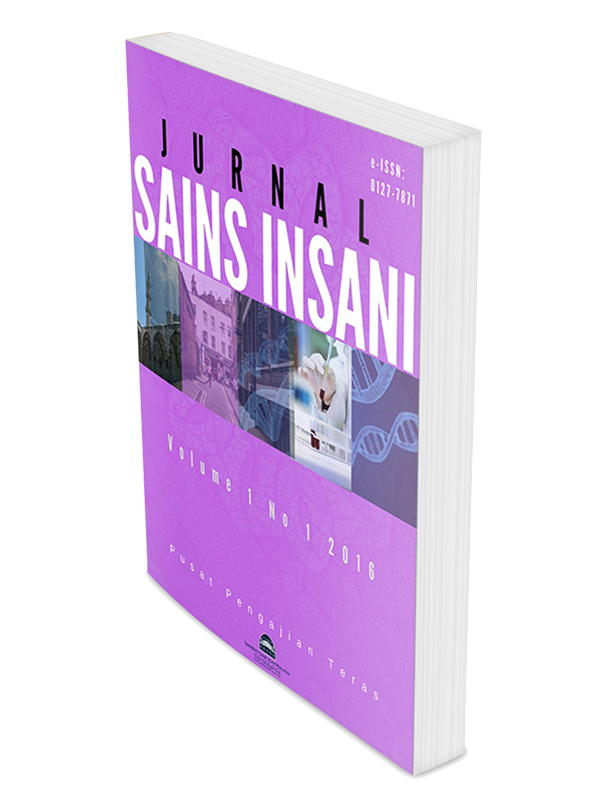 033 OJS add phone number field
How to Cite
Mohd Ghazali, U. Z., & Sabjan, M. A. (2023). Makanan Haram bagi Agama Yahudi berdasarkan Kitab Torah: Forbidden Food for Jews according to Torah Scripture. Sains Insani, 8(1), 71-80. Retrieved from https://sainsinsani.usim.edu.my/index.php/sainsinsani/article/view/493
سرور مجازی ایران
Decentralized Exchange
Copyright (c) 2023 Ummi Zainab Mohd Ghazali, Muhammad Azizan Sabjan
This work is licensed under a Creative Commons Attribution 4.0 International License.
1. Author holds the copyright of the article.
2. Jurnal Sains Insani owns the rights to publish the article. The writer may request permission to republish the article from the editor.
3. Jurnal Sains Insani follows the APA (American Psychological Association) style for all in-text citation and list of bibliographies.