Pendidikan Kerohanian Dalam Kitab Turath Jawi Siyar al-Salikin
Abstract
Pendidikan kerohanian adalah satu aspek tujahan yang menentukan kejayaan sesuatu matlamat pendidikan berjaya dihasilkan. Kebanyakan pendekatan pendidikan pada masa kini menyasarkan elemen pendidikan dari aspek akademik, intelektual, sains, teknologi dan kemahiran. Manakala aspek kerohanian dan kejiwaan yang menjadi asas paling utama dalam pembinaan sahsiah, adab, peribadi dan jati diri bangsa sering dikesampingkan. Justeru, kajian ini bertujuan mengkaji konsep, proses, kaedah dan pendekatan pendidikan kerohanian dalam kitab jawi Siyar al-Salikin yang telah lama menjadi kitab thurath dalam bidang pendidikan tradisional masyarakat Melayu di Nusantara. Kajian ini menggunakan metodologi analisis kandungan melalui pendekatan teks deduktif. Dapatan menunjukkan bahawa kitab Siyar al-Salikin adalah satu kitab turath warisan yang mempunyai nilai ilmu pendidikan yang tinggi dalam sejarah pembentukan watak bangsa Melayu Islam di Nusantara. Pendidikan kerohanian yang terkandung dalam kitab turath ini membentangkan konsep pendidikan kerohanian, tahapan, proses dan kaedah pendidikan serta amalan pendidikan kerohanian terbaik dalam membangunkan modal insan yang sempurna. Dengan itu, hasil dapatan kajian ini selayaknya dapat diupayakan sebagai salah satu sumber rujukan dalam pembinaan modul dan kaedah pendidikan serta pengajaran dalam aliran sistem pendidikan perdana.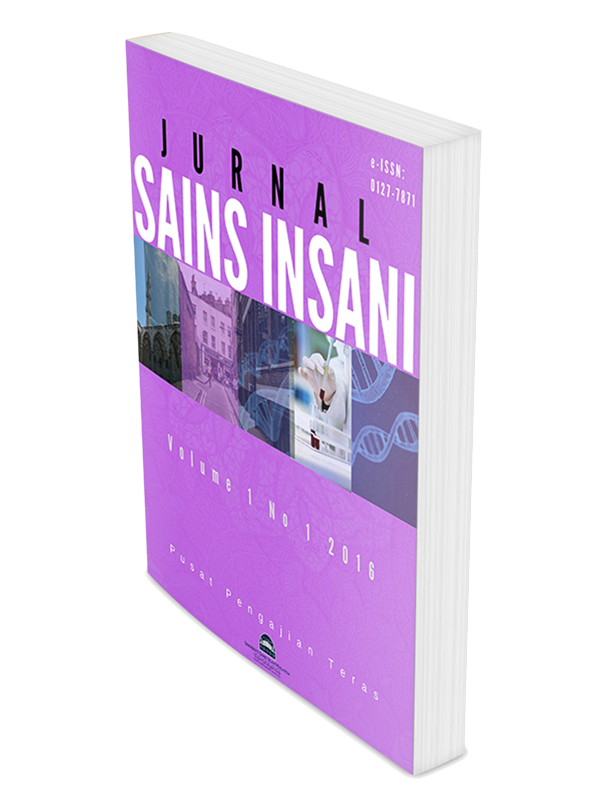 How to Cite
Hussin, S. (2020). Pendidikan Kerohanian Dalam Kitab Turath Jawi Siyar al-Salikin. Sains Insani, 5(1), 67-72. https://doi.org/10.33102/sainsinsani.vol5no1.144
Copyright (c) 2020 Shohana Hussin (Author)
This work is licensed under a Creative Commons Attribution 4.0 International License.
1. Author holds the copyright of the article.
2. Jurnal Sains Insani owns the rights to publish the article. The writer may request permission to republish the article from the editor.
3. Jurnal Sains Insani follows the APA (American Psychological Association) style for all in-text citation and list of bibliographies.