The Influential Characteristics of Brand Placement Towards Consumers Intention to Purchase: A Study on Youth Consumer's Intentions to Purchase in Perak
Ciri-Ciri Berpengaruh Perletakan Jenama Terhadap Niat Pembelian Pengguna dalam Kalangan Orang Muda di Perak
Abstract
Brand placement in movies is a marketing strategy used by huge corporations to subconsciously promote their brands, products and services across the world. movies are popular choice for brand placement as they are screened all over the world. Brand placement in movies has been proclaimed to be one of the most successful marketing strategies for corporations and business entities when it comes to promoting brands, products and services to multiple target segments across the world especially in continents like America and Europe. Despite brand placement being successful, there is very little evidence to prove or justify that brand placements in movies has been successful in influencing the intentions to purchase of the high demanding youth consumers.  This study is a quantitative study. The data collections instrument used was a questionnaire developed from preexisting studies based on the Likert measurement scale of five. Questionnaires was then randomly distributed to targeted respondents from across Perak state.  A pilot study was conducted on a small sample size to ensure the reliability of the instrument. Reliability test was done and the data obtained was analyzed using IBM SPSS version 24. The target respondents for this research was youth consumers from the state of Perak. Findings have proven that there is a significant relationship between Brand placement acceptance, brand integration and brand recall towards consumer's intentions to purchas
Downloads
Download data is not yet available.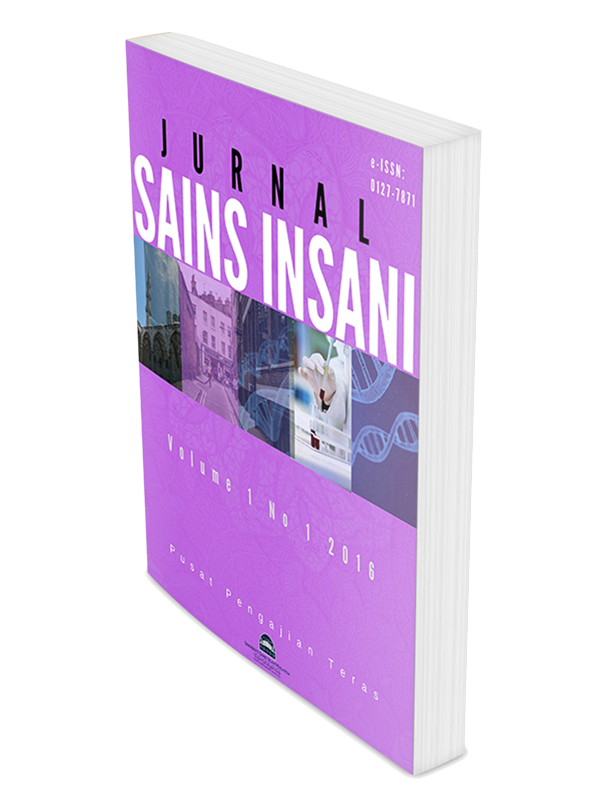 CITATION
DOI: 10.33102/sainsinsani.vol5no1.126
033 OJS add phone number field
How to Cite
Puspanathan, C. A., Jasmin, N. Z., Balwant Singh, N. S., Lim, S. S., & Simon, S. (2020). The Influential Characteristics of Brand Placement Towards Consumers Intention to Purchase: A Study on Youth Consumer's Intentions to Purchase in Perak: Ciri-Ciri Berpengaruh Perletakan Jenama Terhadap Niat Pembelian Pengguna dalam Kalangan Orang Muda di Perak. Sains Insani, 5(1), 22-33. https://doi.org/10.33102/sainsinsani.vol5no1.126
Copyright (c) 2020 Clarence Anthony Puspanathan, MR., Nur Zahrawaani Jasmin, MS., Ninderpal Singh Balwant Singh, MR., Shiang Shiang Lim, MS., Salomi Simon, MS. (Author)
This work is licensed under a Creative Commons Attribution 4.0 International License.
1. Author holds the copyright of the article.
2. Jurnal Sains Insani owns the rights to publish the article. The writer may request permission to republish the article from the editor.
3. Jurnal Sains Insani follows the APA (American Psychological Association) style for all in-text citation and list of bibliographies.