Pembudayaan Positif di Sekolah dalam Mencegah Remaja daripada Berpacaran
Positive Culture at School in Preventing Teenagers from Coupling
Abstract
Berpacaran adalah percintaan berlainan jantina (lelaki dan wanita) sebelum nikah dan mempunyai hubungan yang mesra antara kedua pihak. Pelbagai masalah sosial melibatkan golongan remaja berpacaran seperti seks bebas, lari daripada rumah, hamil tanpa nikah dan pengguguran janin. Perkara ini menunjukkan keruntuhan akhlak dalam kalangan remaja semakin berleluasa. Maka, objektif penulisan ini dilakukan untuk menjelaskan peranan pembudayaan positif dalam membentuk akhlak remaja berpacaran. Kaedah penulisan ini berbentuk kualitatif berdasarkan kajian-kajian dan penyelidikan terdahulu menerusi jurnal, prosiding dan thesis yang berkaitan dengan perbincangan. Hasil penulisan mendapati senario berpacaran yang tidak terkawal dalam kalangan remaja merupakan antara faktor peningkatan masalah sosial di Malaysia. Sekolah memainkan peranan penting dalam membina keunggulan akhlak remaja. Hal ini demikian kerana sekolah adalah institusi yang sesuai untuk melaksanakan pelbagai program. Penekanan mengenai penghayatan akhlak perlu diterapkan secara berterusan kepada remaja berpacaran agar dapat menjauhkan diri daripada melakukan perkara-perkara hina. Oleh itu, pelaksanaan pembudayaan positif berbentuk program Usrah dan pelaksanaan kaunseling menggunakan kaunseling Islam yang boleh dikategorikan sebagai kurikulum tersembunyi di sekolah berupaya memberikan pendidikan dan kesedaran dalam membentuk akhlak remaja berpacaran.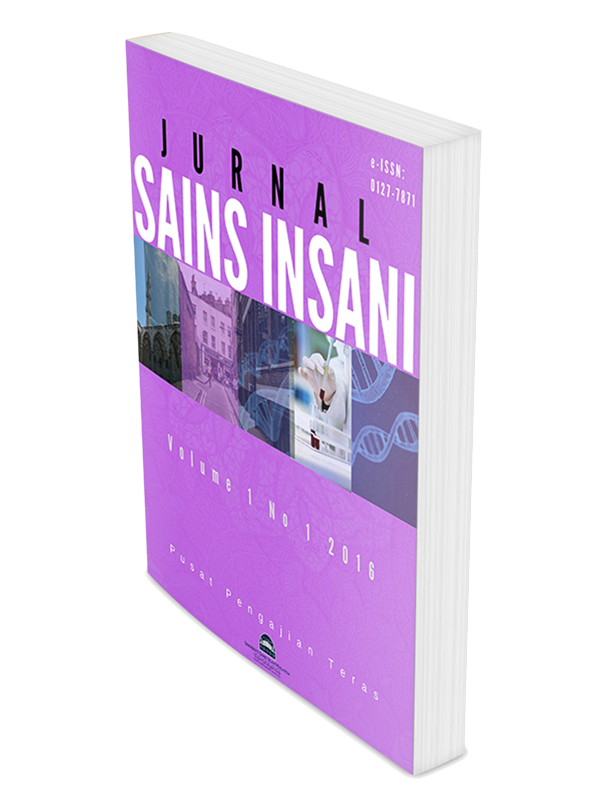 How to Cite
Hodzori, N. K., Abdul Majid, L., & Wan Abdullah, W. N. (2020). Pembudayaan Positif di Sekolah dalam Mencegah Remaja daripada Berpacaran: Positive Culture at School in Preventing Teenagers from Coupling. Sains Insani, 5(1), 8-13. https://doi.org/10.33102/sainsinsani.vol5no1.122
Copyright (c) 2020 Nur Khairunnisa Hodzori, Latifah Abdul Majid, Wan Nasyrudin Wan Abdullah (Author)
This work is licensed under a Creative Commons Attribution 4.0 International License.
1. Author holds the copyright of the article.
2. Jurnal Sains Insani owns the rights to publish the article. The writer may request permission to republish the article from the editor.
3. Jurnal Sains Insani follows the APA (American Psychological Association) style for all in-text citation and list of bibliographies.